8 million units of Samsung Galaxy S9 and S9 Plus Shipped out in just One Month
The new Samsung Smartphones "Galaxy S9 and Galaxy S9 Plus" that was launched at the MWC 2018 in February, the Smartphones started arriving stores around March. In just a month later it was reported by an analyst company "Canalys" that about 8 million units of the new flagship phones have been shipped out, compared to its predecessors Galaxy S8 last year.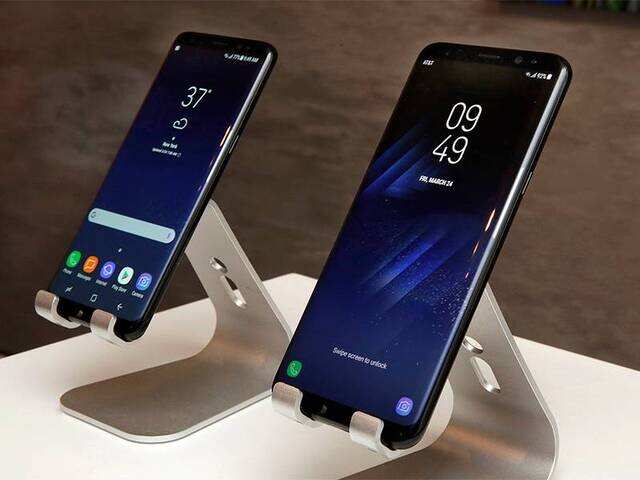 There has not been much difference between the "Galaxy S9" and its predecessor "Galaxy S8", but still there are still some noticeable improvements done to the latest series which makes it stands out in the Smartphones market. Apart from that Samsung also provided a generous discount to its end users for trade-in programs.
Shown below is the Canalys estimates and forecasts of the Samsung Galaxy S series;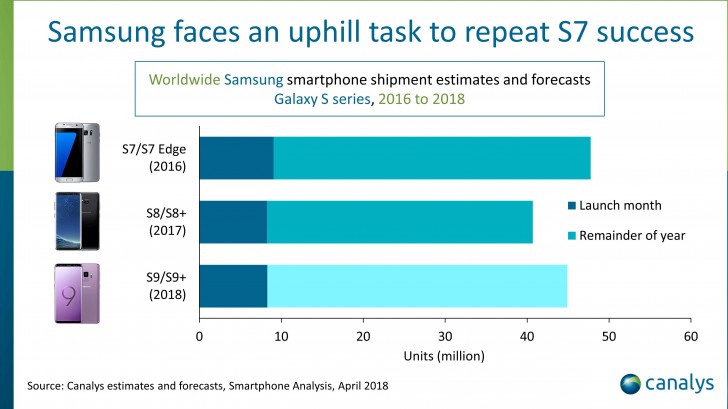 You may be interested