Here comes HTC Exodus "a blockchain smartphone" for Cryptocurrency users
One particular trend going on in the tech world is the introduction, creation, and integration of cryptocurrency services into gadgets and online platforms.
Concerning the Smartphones industry, we've been noticing the rise of some mobile manufacturer making known their intentions to contribute to the cryptocurrency world with the introduction of Blockchains in their smartphone's making and designs.
On this, there have already been some smartphones doing just that, such as the Sugar S11 Blockchain Creation Edition in January, and the Sirin Finney earlier this month an so on. But this time around we will be looking at a popular brand "HTC" coming into play with the introduction of a coming blockchain Smartphone named "HTC Exodus".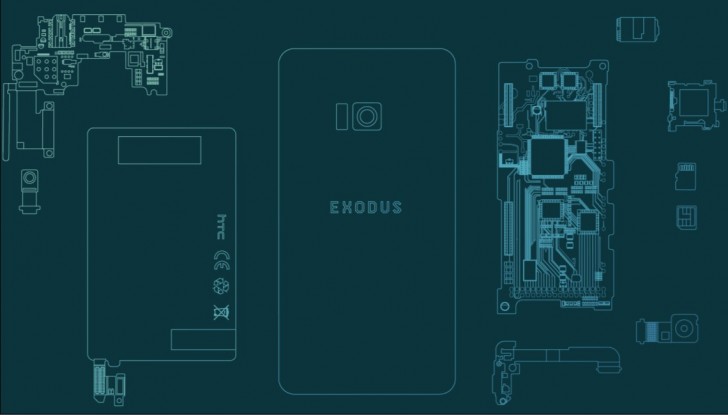 The company has announced that it is working on a smartphone called "Exodus", which will be the company's first blockchain smartphone to be made. However, there have not been any official images of the device yet, but the product drawings seen above.
The Blockchain device will feature a universal wallet and a built-in secure hardware enclave to support cryptocurrencies and decentralized applications.
HTC plans to develop a native blockchain network with all Exodus device that will be made acting as a channel to facilitate cryptocurrency trading either mining, buying and selling among their users with the support for Bitcoin, Lightning Networks, Ethereum, Dfinity, and many more.
Additionally, the company is considering accepting cryptocurrency payments for the phone itself, although the price of the device is not yet known.
So with these, what could be the fuss about Blockchain Smartphones? Well, the main purpose and selling point of a blockchain smartphone is to provide better mining, buying and selling securities and also to provide an improved user experience.
There has not been any information about the smartphone's Specifications, but let just wait around the corner as we will provide you the details soon.
You may be interested