Samsung's Foldable Smartphone coming in 2019, to cost about $2,000/ ₦722,000
This is no longer a strange news to us all as we have been seeing lot's of rumors, leaks, and report about Samsung coming to release its foldable smartphone come 2019. There are also many other Smartphone brands developing this same mobile technology with the likes of Huawei, ZTE, and others.
The company showcased the working concept of the smartphone behind closed doors at CES 2018. The device is expected to be launched as the Galaxy X and a source with some information about the smartphone earlier reported that the device will showcase an in-folding and out-folding designs.
The screen is expected to be 7.3″ inches when opened and 4.5″ inches when folded in a foldable OLED panel. The device is expected to be made official sometime around February 2019 at the Mobile World Congress (MWC 2019).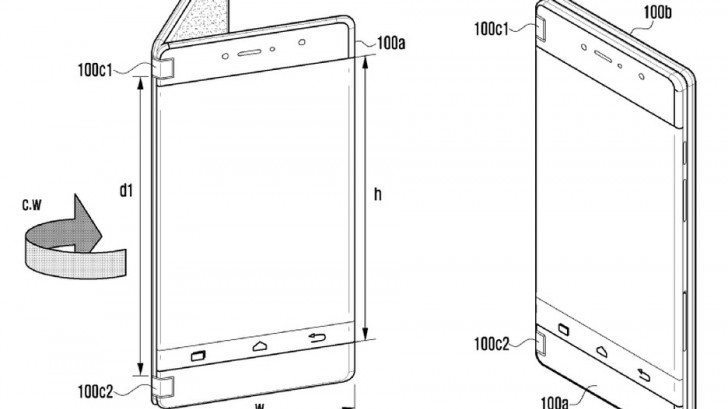 Th smartphone coming as Samsung Galaxy X has just been reported to cost about $2,000, which is equivalent to ₦722,000.
However, with such a price tag, it is unclear whether the Galaxy X will come in a limited-edition or at a global scale.
And also the Galaxy S10 / Galaxy X is rumored to have a 3D-sensing module that is being developed by the camera firms "Mantis Vision and Woodgate", It is likely the phone features a face-unlock functionality, and have a curved Infinity screen display just like the Galaxy S9 and Galaxy S9 Plus.
You may be interested